Halo,
Saya mau sedikit menjelaskan bagaimana sebenarnya prosedur untuk melakukan perubahan program secara online ataupun offline pada PLC M580 Redundant tanpa harus menyebabkan Downtime/Shutdown.
Pre configuration:
pastikan "Allow Logic Mismatch" dalam kondisi tercentang
CPU Executes : pada pilihan "First section" (recommended & default) atau "All Section"
Pastikan di animation table nilai "Logic_mismatch_allowed" adalah "1" jika belum, ubah nilainya menjadi 1.
pastikan sudah memilki block untuk enable offline changes/ offline build
Pertama dari yang termudah terlebih dahulu, yaitu online changes dalam arti kita merubah program secara online dimana perubahan yang kita lakukan akan langsung dijalankan oleh si PLC seketika kita lakukan "build changes" atau kirim perubahan ke PLC. Hal ini biasa kita lakukan jika modifikasi yang dilakukan tidak banyak misal mengubah Input atau output, delete, dan sebagainya untuk modifikasi minor. Batasan jumlah modifikasi yang dapat dilakukan dapat kita atur (default: 20 perubahan, maximal 50) di setting CPU sebagai berikut:
Berikut prosedur nya:
Online ke PLC (connect to PLC) ke CPU PRIMARY
Pastikan program di Unity Pro / Control Expert statusnya sudah Equal dengan di PLC
Lakukan perubahan pada program FB/Ladder/Structure Text/Instruction list yang mau diubah.
Pastikan program sudah benar dengan analyze project, kemudian jika tidak ada error bisa dilakukan Build Changes.
Seketika program anda langsung dijalankan oleh CPU primary. Kemudian kondisi pada CPU Standby akan menjadi Run Standby Different.
Selanjutnya kita hanya perlu mengklik tombol "Transfer program from Primary to Standby PLC"
Selesai. Pastikan program equal dan sudah tidak ada indikasi warna kuning
Selanjutnya adalah untuk Offline changes. Yaitu perubahan major misalkan menambahkan banyak program, ataupun menambahkan hardware (IO module) baru. Walaupun sebenarnya perubahan hardware dapat dilakukan online dengan fitur CCOTF (Change Configuration On The Fly) namun fitur ini perlu di enable terlebih dahulu pada saat pertama kali konfigurasi atau diubah ketika offline.
Kembali lagi ke Offline Changes procedure agar tidak menyebabkan System menjadi Shutdown, berikut prosedur nya:
Pastikan kita terhubung ke CPU yang dalam keadaan Standby. Jika kita tidak di depan PLC secara fisik, maka untuk komunikasi melalui Ethernet ke CPU PLC Standby dapat menggunakan IP primary ditambah +1. Misal CPU primary IP nya adalah 192.168.10.1 maka CPU Standby memiliki IP 192.168.10.2
Setelah test koneksi, pastikan semua status dalam kondisi normal dan program equal antara Unity ke PLC Standby atau CPU Standby ke CPU Primary
Kemudian setelah dipastikan aman, silakan putus koneksi dan lakukan perubahan apapun yg mau dilakukan.
Setelah itu cek semua perubahan, pastikan sudah tidak ada kesalahan dan lakukan build project. Dan status program menjadi 'Built' dengan indikator hijau.
Pastikan di Fisrt Task/Section program di PLC sudah dtambahkan Block program HSBY_OFFLINE_CHANGES. Jika belum maka buat ini terlebih dahulu.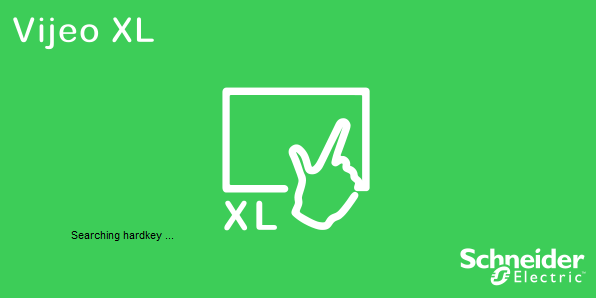 READ MORE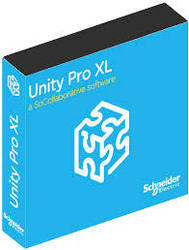 Pada dasarnya Unity Pro Versi terbaru akan tetap dapat membuka project dari versi sebelumnya jika format file yang disimpan/backup adalah .STA ataupun dapat langsung upload dari controller (CPU PLC). namun untuk kebutuhan lain jika diperlukan berikut adalah link link download untuk Unity Pro berbagai versi.
Unity Pro 13.1 XLS, XL, L, S :

https://schneider-electric.app.box.com/s/p23j2aorjytk5l3ibnjsanpxqva75tlt/folder/50949794185
Unity Pro V11 Link:
https://schneider-electric.box.com/s/wv28k0kjg18d7qvrt7zamuphzhmcpw88
Unity V12 Link:
https://schneider-electric.box.com/s/gkvpn9buqnuprmxinja7tmfrc6tkia7j
Unity Pro 13 S,L, XL, XLS:
https://schneider-electric.app.box.com/s/empob0bfzqeo7enw59ounes75bi1half
https://schneider-electric.app.box.com/s/2kykyzvyoq0aesc1lb58cob13fjq2pfb

Unity Pro v 7.0 XL:
http://www.schneider-electric.com/catalogues/Z000/EDMS/1/1/UnityPro_XL_V7.0.iso 

Unity Pro v 7.0 XLS: (Modicon Quantum Safety Versi terakhir)
http://www.schneider-electric.com/catalogues/Z000/EDMS/1/1/UnityPro_XLS_V7.0.iso 
Unity Pro 7.0 S:
http://www.schneider-electric.com/catalogues/Z000/EDMS/1/1/UnityPro_S_V7.0.iso 

Modicon M580, M340, Quantum, M580 Safety, M580 Safety Redundant
Red….. High Availability
99.9999 %
M580 Safety Redundant CPU.
PLC merah dengan spesifikasi SIL-3 dengan fitur CPU redundancy akan segera release pada awal tahun 2019. PLC ini akan mentarget dua area Process Safety dan Machine Safety. nantikan reviewnya……
Modbus?? old school protocol (more than 40th years).
when Modbus created, it was created for Serial communication via RS485. after year by year, technology was changing and ethernet / TCP widely used in PLC and industrial control system, then Modbus move their medium to Ethernet and wrap their message in TCP (encapsulated) over ethernet.
Now, when everything going to the cloud or RTU/PLC are not in the same place with SCADA and it only have internet connection, it will be hard and expensive for Modbus to keep exist in Internet area. because we need at least public IP for each device, or creating VPN.
but with MQTT the message can be send over the broker (on the cloud), so it will be exiting if modbus can be sent through MQTT.
if you've heard about Node-red this is cool IoT tools/platform built in NodeJS.
I'm using Node-red to make it's encapsulation, and Modscan as Modbus Master (or SCADA), and Modsim as Modbus Slave (or PLC)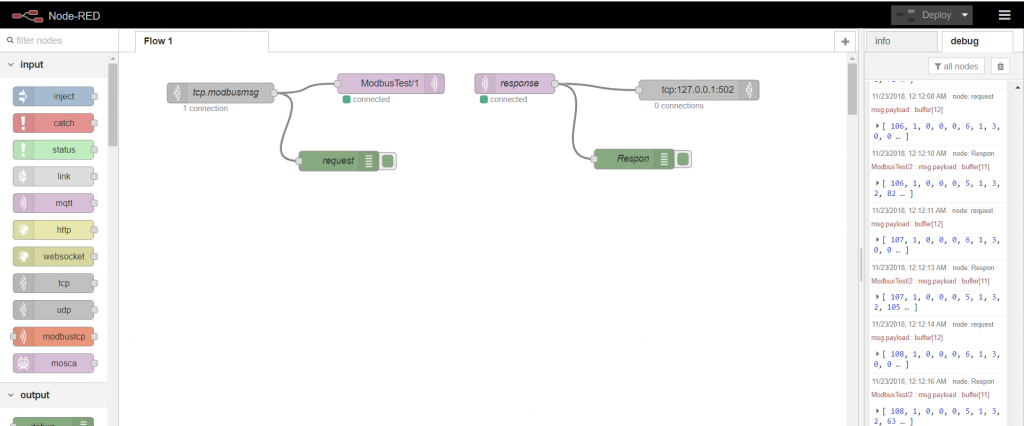 READ MORE
MQTT tutorial – Node-Red
Broker+Client HiveMQ : http://www.hivemq.com/demos/websocket-client/
Local Client : Node-Red
IIoT – Evolution of Industry

Pada awal tahun 2018 tepatnya bulan January, saya sempat diminta untuk mengisi sebuah Acara seminar skala ASEAN di ITB, dengan topic utama Industry 4.0 atau Industrial Revolution generasi 4. seperti yang di cuplik beberapa media dan web resmi ITB:
Pada sesi tersebut, saya menjelaskan beberapa hal mengenai sesuatu yang mendorong terjadinya digitalisasi di dalam Industri dan hal apa saja yang perlu diperhatikan dalam Industry 4.0 ini. slide-slide saya dibawah kebanyakan saya ambil dari Slide yang ada dari Schneider Electric sebagai perusahaan yang sangat aktif dalam melakukan update teknologi pada semua lini produknya.
hal hal yang mendorong terjadinya Digitalisasi Industri atau lebih umumnya dikenal dengan Industrial Automation:
Connectivity, ketika semua device saling terhubung dan merupakan sebuah kebutuhan baru
Mobility, dimana seseorang tidak berdiam disatu tempat untuk satu keperluan, namun cenderung mengerjakan banyak hal dibanyak tempat
Cloud, tersedianya Teknologi awan (cloud) dimana saat ini sudah menjadi solusi murah untuk memiliki server data yang cerdas tanpa harus memilikinya secara fisik.
kebutuhan Analisis dari software yang menyerupai analisa dari manusia, dimana kebutuhan ini dapat diselesaikan dengan Artificial Intelligent yang ditanamkan di software.
Pada poin ini saya menjelaskan bagaimana keadaan teknologi yang tersedia di dalam Control Sytem di area Industri. dimana teknologi Ethernet sudah mendominasi konektifitas dari semua device
READ MORE
Anda pernah bingung apa itu DCS dan apa itu PLC SCADA?
DCS atau Distributed Control System adalah sebuah controller/komputer yang digunakan untuk melakukan kendali / control secara terdistribusi dalam suatu system. kemudian PLC atau Programmable Logic Controller adalah sebuah controller/komputer yang dapat di  isi program untuk melakukan logic tertentu, yang kemudian PLC ini lazim juga disebut PAC (Programmable Automation Controller) karena secara fungsi yang semakin banyak bukan hanya untuk sebuah logic, namun banyak hal.
Namun siapa yang menyangka dua barang yang berbeda pada tahun-tahun 1970-1990 ini sekarang memiliki fitur yang hampir serupa. sebelum membaha fitur, mari kita lihat sejarah awalnya tercipta DCS dan PLC.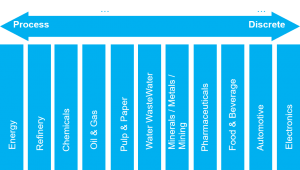 Automation Market by Segment
Cara membaca nilai ION7650 power logic ke SCADA CitectSCADA 2016. melalui Ethernet (Modbus TCP)
Citect SCADA, Ion powermeter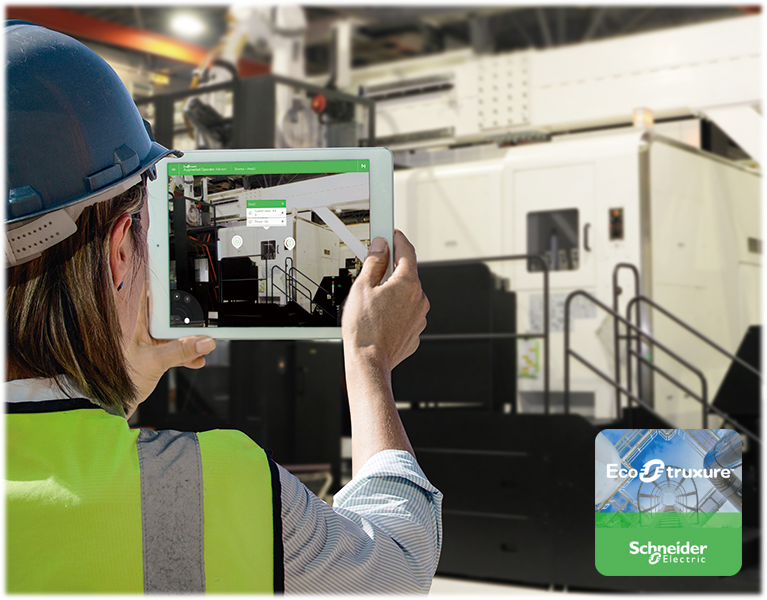 READ MORE
Somachine – Salah satu software programming untuk PLC Machine & general purpose dari Modicon. 
Download Somachine 4.3 :
Download Somachine 4.3 :
https://schneider-electric.app.box.com/s/nregiwzi8ky2u1u8jn7wqxtgch1wtumc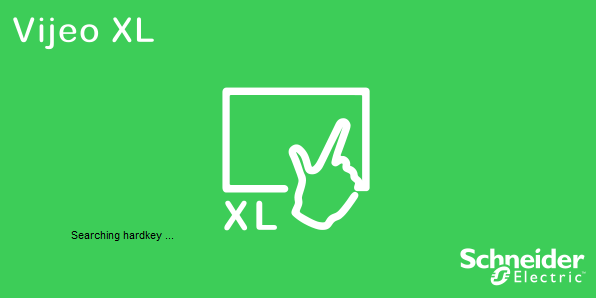 Pada tahun 2013, Indusoft sebuah software company yang bermarkas di Texas USA, di akuisisi / dibeli oleh Vendor dan Multinational Company yang membindagi automation software dan DCS ternama yaitu Invensys dimana perusahaan ini memiliki sebuah rentang produk yang cukup lengkap dari Mulai DCS nya Foxboro DCS, Triconex Safety System, dan si Worldwide Market Leader untuk SCADA dan HMI yaitu Wonderware. Walaupun bertahun-tahun sebelumnya Invensys sudah mengakuisisi Wonderware, sepertinya masih belum puas dengan fitur-fitur dan segment yang ditawarkan oleh Wonderware baik Wonderware System Platform dan keturunannya seperti Intouch HMI. Mungkin Invensys mengejar ranah low-end market dimana indusoft pada saat itu bermain di OEM software dan HMI kelas murah.
READ MORE
Go to top