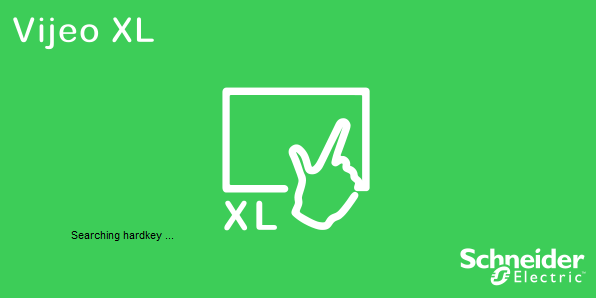 Pada tahun 2013, Indusoft sebuah software company yang bermarkas di Texas USA, di akuisisi / dibeli oleh Vendor dan Multinational Company yang membindagi automation software dan DCS ternama yaitu Invensys dimana perusahaan ini memiliki sebuah rentang produk yang cukup lengkap dari Mulai DCS nya Foxboro DCS, Triconex Safety System, dan si Worldwide Market Leader untuk SCADA dan HMI yaitu Wonderware. Walaupun bertahun-tahun sebelumnya Invensys sudah mengakuisisi Wonderware, sepertinya masih belum puas dengan fitur-fitur dan segment yang ditawarkan oleh Wonderware baik Wonderware System Platform dan keturunannya seperti Intouch HMI. Mungkin Invensys mengejar ranah low-end market dimana indusoft pada saat itu bermain di OEM software dan HMI kelas murah.
READ MORE
If your HMIG3U Magelis runtime just crash and Halt you can recover only using SDcard by using this tool "BackupRecovery" you can download from this link: https://schneider-electric.box.com/s/c6ray49otwvj1p3ugyq66b3kx76lsqzc
and image recover HMIG3U VJD 6.2 SP 5.1 : https://schneider-electric.box.com/s/pxquf8r3d507k01od8w8l1rnowv8nj8m
and here is the official tutorial from schneider electric, the different thing is only version of image. if you are using newer version you can't recover to the previous version so I created the newest version:
https://www.schneider-electric.com/en/faqs/FA242275/
Halo,
Jika kita sudah pernah menggunakan Vijeo Designer, pasti sudah sangat familiar dengan cara Save Project yang agak sedikit berbeda dengan software seperti microsoft excel atau software pada umumnya. jika kita melakukan penyimpananan pada software apapun, normalnya kita akan ditawarkan untuk menyimpan di lokasi tertentu, namun berbeda dengan Vijeo Designer yang menyimpan ke lokasi default nya, yang mungkin kita butuhkan. walaupun sebenarnya kita dapat melakukan backup/Export kemudian barulah kita dapatkan file backup berupa *.VDZ ada kalanya kita butuh backup project nya secara langsung dari folder defaultnya, dimanakah folder tersebut?
berikut adalah lokasi default Vijeo Designer 6.2 :
C:\Users\Public\Documents\Vijeo-Designer 6.2\Vijeo-Manager
Vijeo Designer Basic 1.1:
C:\Users\Public\Documents\Vijeo-Designer Basic 1.1
Magelis, Vijeo Designer, Vijeo Designer Basic, Schneider Electric