Download Link Ecostruxure Operator Terminal Expert: https://schneider-electric.app.box.com/s/5rbrndr7d05uv5vrsi70qrv7s45ildj7
this software is future replacement of Vijeo Designer. this software previously named as Vijeo XD then changed to EOTE or Operator Terminal Expert
EOTE Communication protocol support:
DF1
DH485
Ethernet/IP
Uni-Telway
Modbus TCP master
Modbus SIO master
PacDrive
CS/CJ/NJ series Ethernet/IP
Modbus TCP slave
Modbus SIO slave
Zelio Logic
Modbus SIO ASCII master
Q/QnA Series Ethernet
Q series CPU direct
Q/QnA series serial
Q series QnU CPU Ethernet
FX series CPU direct
FX series Ethernet
FX series computer link
IQ-R/F series Ethernet
Simatic S7 MPI direct
Simatic S7 Ethernet
CS/CJ series HOST link
CS/CJ series Ethernet
ROC Plus SIO
ROC Plus Ethernet
CANopen slave
Profibus DP slave
SoMachine network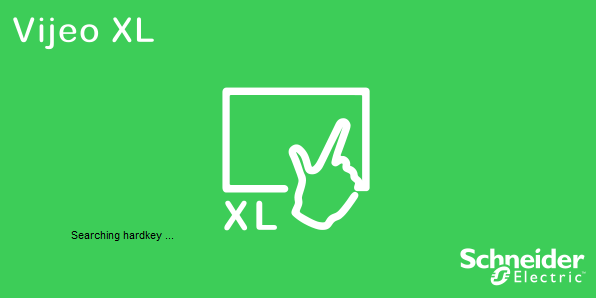 READ MORE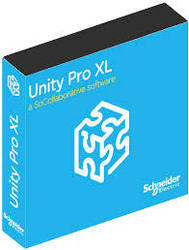 Pada dasarnya Unity Pro Versi terbaru akan tetap dapat membuka project dari versi sebelumnya jika format file yang disimpan/backup adalah .STA ataupun dapat langsung upload dari controller (CPU PLC). namun untuk kebutuhan lain jika diperlukan berikut adalah link link download untuk Unity Pro berbagai versi.
Unity Pro 13.1 XLS, XL, L, S :

https://schneider-electric.app.box.com/s/p23j2aorjytk5l3ibnjsanpxqva75tlt/folder/50949794185
Unity Pro 13 S,L, XL, XLS: 
https://schneider-electric.app.box.com/s/empob0bfzqeo7enw59ounes75bi1half

Unity Pro V11 Link:
https://schneider-electric.box.com/s/wv28k0kjg18d7qvrt7zamuphzhmcpw88
Unity V12 Link:
https://schneider-electric.box.com/s/gkvpn9buqnuprmxinja7tmfrc6tkia7j
Modicon M580, M340, Quantum, M580 Safety, M580 Safety Redundant
Red….. High Availability
99.9999 %
M580 Safety Redundant CPU.
PLC merah dengan spesifikasi SIL-3 dengan fitur CPU redundancy akan segera release pada awal tahun 2019. PLC ini akan mentarget dua area Process Safety dan Machine Safety. nantikan reviewnya……
IIoT – Evolution of Industry

Pada awal tahun 2018 tepatnya bulan January, saya sempat diminta untuk mengisi sebuah Acara seminar skala ASEAN di ITB, dengan topic utama Industry 4.0 atau Industrial Revolution generasi 4. seperti yang di cuplik beberapa media dan web resmi ITB:
Pada sesi tersebut, saya menjelaskan beberapa hal mengenai sesuatu yang mendorong terjadinya digitalisasi di dalam Industri dan hal apa saja yang perlu diperhatikan dalam Industry 4.0 ini. slide-slide saya dibawah kebanyakan saya ambil dari Slide yang ada dari Schneider Electric sebagai perusahaan yang sangat aktif dalam melakukan update teknologi pada semua lini produknya.
hal hal yang mendorong terjadinya Digitalisasi Industri atau lebih umumnya dikenal dengan Industrial Automation:
Connectivity, ketika semua device saling terhubung dan merupakan sebuah kebutuhan baru
Mobility, dimana seseorang tidak berdiam disatu tempat untuk satu keperluan, namun cenderung mengerjakan banyak hal dibanyak tempat
Cloud, tersedianya Teknologi awan (cloud) dimana saat ini sudah menjadi solusi murah untuk memiliki server data yang cerdas tanpa harus memilikinya secara fisik.
kebutuhan Analisis dari software yang menyerupai analisa dari manusia, dimana kebutuhan ini dapat diselesaikan dengan Artificial Intelligent yang ditanamkan di software.
Pada poin ini saya menjelaskan bagaimana keadaan teknologi yang tersedia di dalam Control Sytem di area Industri. dimana teknologi Ethernet sudah mendominasi konektifitas dari semua device
READ MORE
Somachine – Salah satu software programming untuk PLC Machine & general purpose dari Modicon. 
Download Somachine 4.3 :
Download Somachine 4.3 :
https://schneider-electric.app.box.com/s/nregiwzi8ky2u1u8jn7wqxtgch1wtumc
Modicon M580 Merupakan ePAC (Ethernet Process Automation Controller) yang di desain compact dan memenuhi kebutuhan untuk medium offer atau skala menengah di Proses Automation.
Fitur Utama: Integrated Distributed IO  dan atau Integrated Distributed IO
Kapasitas CPU Discrete IO : 1024, 2048, 3072, 4096
Kelebihan lain:
Benefits
Achieve a more productive and efficient process
By embedding standard unmodified Ethernet right into its core, Modicon M580 offers you more transparency, flexibility and openness so you can access the right production information at the right time, and achieve a more productive and efficient process.
Performant:
Data management speed up to twice
Timestamping less than 1 millisecond
Innovative:
Open Ethernet backbone
High-tech PAC
High precision
Safety designed for future
Energy efficiency enabling
Cyber secure built-in
Easy and flexible:
Design your architecture without constraints
Modify your process and architecture in run
Diagnose remotly
Reduce your development costs
Sustainable:
Unity Pro XL adalah software yang digunakan untuk programming & konfigurasi PLC Schneider.
PLC yang di dukung oleh Unity Pro XL antara lain:
M340
Modicon Quantum
Modicon Premium
M580
Pada jenis PLC tersebut tidak semua processor/CPU pada PLC tersebut didukung oleh Unity, ada beberapa CPU yang didukung oleh ProWorks atau PL7
fitur dari Unity Pro:
5 IEC61131-3 languages + Legacy LL984

Integrated conversion tools dari software Concept, Proworks, PL7 Pro
FDT / DTM standard, untuk integrasi dengan field device
Customizable integrated Function Block Library (DFB)
PLC simulator on PC, Built-in test and diagnostic
Animation tables, Operator Screens and Trending Tool
Go to top