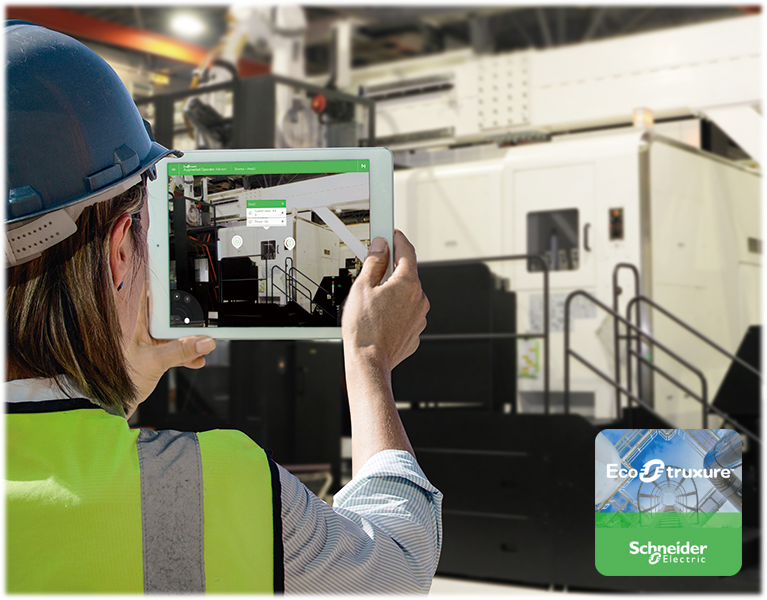 READ MORE
Somachine – Salah satu software programming untuk PLC Machine & general purpose dari Modicon. 
Download Somachine 4.3 :
Download Somachine 4.3 :
https://schneider-electric.app.box.com/s/nregiwzi8ky2u1u8jn7wqxtgch1wtumc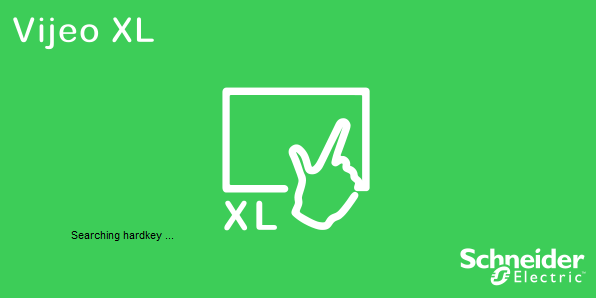 Pada tahun 2013, Indusoft sebuah software company yang bermarkas di Texas USA, di akuisisi / dibeli oleh Vendor dan Multinational Company yang membindagi automation software dan DCS ternama yaitu Invensys dimana perusahaan ini memiliki sebuah rentang produk yang cukup lengkap dari Mulai DCS nya Foxboro DCS, Triconex Safety System, dan si Worldwide Market Leader untuk SCADA dan HMI yaitu Wonderware. Walaupun bertahun-tahun sebelumnya Invensys sudah mengakuisisi Wonderware, sepertinya masih belum puas dengan fitur-fitur dan segment yang ditawarkan oleh Wonderware baik Wonderware System Platform dan keturunannya seperti Intouch HMI. Mungkin Invensys mengejar ranah low-end market dimana indusoft pada saat itu bermain di OEM software dan HMI kelas murah.
READ MORE
If your HMIG3U Magelis runtime just crash and Halt you can recover only using SDcard by using this tool "BackupRecovery" you can download from this link: https://schneider-electric.box.com/s/c6ray49otwvj1p3ugyq66b3kx76lsqzc
and image recover HMIG3U VJD 6.2 SP 5.1 : https://schneider-electric.box.com/s/pxquf8r3d507k01od8w8l1rnowv8nj8m
and here is the official tutorial from schneider electric, the different thing is only version of image. if you are using newer version you can't recover to the previous version so I created the newest version:
https://www.schneider-electric.com/en/faqs/FA242275/
Halo,
Jika kita sudah pernah menggunakan Vijeo Designer, pasti sudah sangat familiar dengan cara Save Project yang agak sedikit berbeda dengan software seperti microsoft excel atau software pada umumnya. jika kita melakukan penyimpananan pada software apapun, normalnya kita akan ditawarkan untuk menyimpan di lokasi tertentu, namun berbeda dengan Vijeo Designer yang menyimpan ke lokasi default nya, yang mungkin kita butuhkan. walaupun sebenarnya kita dapat melakukan backup/Export kemudian barulah kita dapatkan file backup berupa *.VDZ ada kalanya kita butuh backup project nya secara langsung dari folder defaultnya, dimanakah folder tersebut?
berikut adalah lokasi default Vijeo Designer 6.2 :
C:\Users\Public\Documents\Vijeo-Designer 6.2\Vijeo-Manager
Vijeo Designer Basic 1.1:
C:\Users\Public\Documents\Vijeo-Designer Basic 1.1
Magelis, Vijeo Designer, Vijeo Designer Basic, Schneider Electric
If you are having trouble with alarm printing to dot matrix (via DOS-PRINT)
Suspect trouble: Your alarm only printed once, after that you can't print anymore even using manual command/script.
here is some trick to make your alarm print works:
1st Step:
configure your device (printer) as usual configuration (I assume you have configured DOS-PRINT)
2ND Step:
This is the main trick, we need to Flush the printer (In my case, I put every 3 second)
and the function PrinterFlush() should be created in cicode.
And here is the cicode function:
hDevice

=

DevOpen

(

"PRINT1"

,

0

)

;
Done.
I hope these steps work for you, I worked really hard on this! Sometimes while working in front of the computer I worry I sit around too much. There is a lot of info online on the negative effects of doing so. I try to take care of myself by exercising when I can and watching what I eat, also whenever possible, but I sometimes wonder if it's enough. I even take a health supplement to ensure I'm giving my body what it needs. I highly recommend it by the way. You can find it at http://kratommasters.com if you want to check it out.
Just enter your product refference number to this box.
Enter your product ID (without space)
Contoh:
CPU M340 : BMXP342020
Powersupply Phaseo: ABL1REM24025
Powermeter: PM700MG
Current Transformer: 

METSECT5CC005

Quantum NOE: 140NOE77101
Magelis Panel HMI: HMIGTO6310
What you can get from this tools:
Jika anda membutuhkan sebuah data logger dari Citect SCADA / vijeo citect ke SQL misal Ms SQL Server, atau anda ingin melalukan sejumlah sampling data dari Citect SCADA / Vijeo Citect ke database, berikut video solusinya:
Cara logging data Citect SCADA ke SQL, Citect to SQL
Modicon M580 Merupakan ePAC (Ethernet Process Automation Controller) yang di desain compact dan memenuhi kebutuhan untuk medium offer atau skala menengah di Proses Automation.
Fitur Utama: Integrated Distributed IO  dan atau Integrated Distributed IO
Kapasitas CPU Discrete IO : 1024, 2048, 3072, 4096
Kelebihan lain:
Benefits
Achieve a more productive and efficient process
By embedding standard unmodified Ethernet right into its core, Modicon M580 offers you more transparency, flexibility and openness so you can access the right production information at the right time, and achieve a more productive and efficient process.
Performant:
Data management speed up to twice
Timestamping less than 1 millisecond
Innovative:
Open Ethernet backbone
High-tech PAC
High precision
Safety designed for future
Energy efficiency enabling
Cyber secure built-in
Easy and flexible:
Design your architecture without constraints
Modify your process and architecture in run
Diagnose remotly
Reduce your development costs
Sustainable:
Download link :
Berikut adalah kumpulan error yang sering terjadi ketika anda mencoba mengkoneksikan OPC client ke OPC Server, Error-error ini biasanya muncul pada sisi client dan beberapa error yang sudah diketahui tersedia solusi untuk penyelesaiannya yang bisa jadi ada pada sisi server maupun client.
HEX
Description
Solution
 0x80010108
 The object invoked has disconnected from its clients.
 Re-initialize your OPC Server Connection.
 0x80040004
 There is no connection for this connection ID
 0x80040005
 Need to run the object to perform this operation
 0x80040007
 Uninitialized object
 0x80040154
 Class not registered
The OPC Server, or a component needed to make the OPC connection is not registered with Windows. This may mean that you simply need to register a DLL or OCX file.
 0x80040155
 Interface not registered
 The OPC Server does not support the interface that you are trying to connect to. Examples may include Item Browsing, Asynchronous I/O or OPC DA v2.x or 3.x interfaces etc.
 0x800401f3
 Invalid class string
 The GUID/CLSID of the specified OPC Server is not valid.
 0x80040200
-Unable to impersonate DCOM
Client
-Unknown OLE status code
 DCOM security problem, typically on the Client side. This error typically occurs when trying to specify a callback address for Asynchronous I/O.
 0x80040202
 Cannot Connect
 Error typically occurs when a call is made to Advise on the connection point. This often
means that OPCPROXY.DLL is not the same version on your different computers.
 0x80070002
The system cannot find the file specified
 Re-install your software.
 0x80070005
 Access is denied.
You need to configure your DCOM Security settings. See our DCOM Tutorial:
http://www.softwaretoolbox.com/dcom
 0x80070057
 The parameter is incorrect.
 The OPC Server has rejected your request,
indicating that the parameter(s) you specified
are not valid for the type of request being
made. You will need more details on the
actual OPC calls being made between the
Client and Server.
 0x8007041d
 The service did not respond
to the start or control request
in a timely fashion.
 Specific to Windows Services. The service did
not start within the allowed time-frame. This
indicates an initialization problem with the
Windows service
 0x800705b4
 This operation returned
because the timeout period
expired.
 This is a timeout. You may need to increase
your timeout settings.
 0x800706ea
 A floating-point underflow
occurred at the RPC server.
 0x80070725
 Incompatible version of the
RPC stub.
 0x80080005
 Server execution failed
 There is a problem with the OPC Server
preventing it from being started by Windows.
This may be the result of file-permissions,
DCOM Security permissions, or a lack of
resources.
 0x80004002
 No such interface supported
 The OPC Server does not support the
interface that you are trying to connect to.
Examples may include Item Browsing,
Asynchronous I/O or OPC DA v2.x or 3.x
interfaces etc.
 0x80004005
  Unspecified error
 The most common message seen, that yields
the least information. In these cases you often
need to check the event-logs at your OPC
Server for more information.
 0x8000401a
  The server process could not
be started because the
configured identity is
incorrect. Check the
username and password.
DCOM Configuration permissions. Modify the
identity that the application should run under,
perhaps specify a named account or choose
"Interactive User'.
 0x800706ba
 The RPC server is
unavailable.
 The OPC Server could not be contacted. This
is usually the result of a firewall blocking the
application.
Source: Indusoft Documentation
Jika anda pernah mendapatkan jenis error lain silahkan dishare di posting ini. Terimakasih
httpvh://youtu.be/Uz827S7tjRU
To play this simulation you need to have this item:
Unity PRO S (minimum) / Unity Pro L /Unity Pro XL. Version 5 / 6 / 7 / 8 (I'm not provide the installer, you can find on another forum 1.5 Gb)
Matlab 2012 / Matlab 2013 with simulink (I'm not provide the installer, you can find on another forum 6.5Gb)
Modbus Ehternet OPC Server (Iconics) http://adf.ly/lA1Gt this is free OPC server, you don't need to license the software
Simulink Model, OPC Configuration(should be load from iconics modbus OPC Server) http://adf.ly/lA205
Unity Pro XL adalah software yang digunakan untuk programming & konfigurasi PLC Schneider.
PLC yang di dukung oleh Unity Pro XL antara lain:
M340
Modicon Quantum
Modicon Premium
M580
Pada jenis PLC tersebut tidak semua processor/CPU pada PLC tersebut didukung oleh Unity, ada beberapa CPU yang didukung oleh ProWorks atau PL7
fitur dari Unity Pro:
5 IEC61131-3 languages + Legacy LL984

Integrated conversion tools dari software Concept, Proworks, PL7 Pro
FDT / DTM standard, untuk integrasi dengan field device
Customizable integrated Function Block Library (DFB)
PLC simulator on PC, Built-in test and diagnostic
Animation tables, Operator Screens and Trending Tool
Pernahkah terpikirkan ketika anda mengintegrasikan sebuah sistem baru dengan existing system yang berbeda teknologi? misalkan ketika anda akan mengintegrasikan plant yang akan di monitoring yang salah satu system didalamnya menggunakan database sebagai penyimpanan data dan tidak memiliki services seperti OPC? namun anda perlu menampilkannya pada HMI? berikut ini bisa jadi sebuah solusi untuk anda..
Intellimax merupakan salah satu produk HMI, yang menawarkan fitur unggulannya yaitu web based HMI. Intellimax merupakan produk dari Sensys yang memiliki head office di houston USA. fitur web based apakah yang ditawarkan oleh intellimax?
READ MORE
Go to top