Magelis Edge Box (sekarang berubah menjadi Harmony Edge Box) adalah sebuah Computer dengan ukuran mini dengan kebutuhan khusus dan di design dengan spesifikasi industrial. belakangan lebih sering disebut sebagai IoT Box karena kebanyakan digunakan sebagai bridge ke IoT. lebih lengkapnya dapat di cek diwebsite Schneider Electric: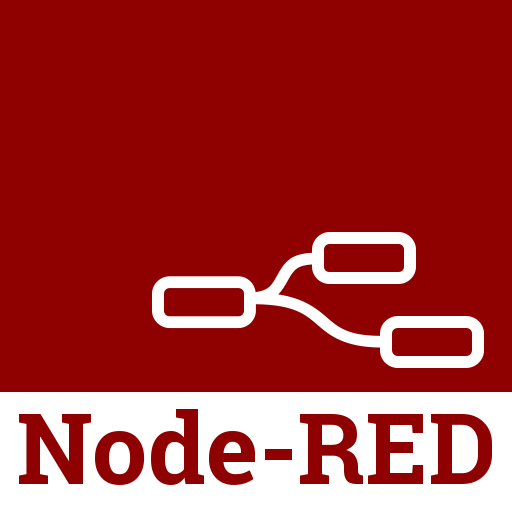 Kali ini saya akan membahas bagaimana menggunakan IoT Box terutama untuk yang versi Linux, untuk digunakan sebagai gateway Modbus TCP ke Modbus Serial. menggunakan NodeRED
READ MORE
Cara Update Node-RED pre-installed (OEM) contoh kasus pada software Ecostruxure Augmented Operator Advisor (AOA) by Schneider Electric.
Update Node.js
update Node.JS bisa mendownload dari https://nodejs.org jangan di install, tapi kalau bisa di extract saja, kemudian cari file Node.exe
copy file tersebut ke lokasi node.exe oem (replace)
Update NPM
setelah node.js di update, maka selanjutnya kita bisa otomatis update NPM ke versi terbaru (terkoneksi internet) caranya:
buka command prompt, kemudian masuk ke folder installasi nodejs OEM untuk kasus ini ada di: C:\Program Files (x86)\Schneider Electric\EcoStruxure Augmented Operator Advisor\node-red
kemudian ketik:
npm install npm@latest -g
Update Node-RED
Setelah update Node.js dan NPM, maka selanjutnya kita bisa mengupdate Node-RED itu sendiri ke versi yang terbaru. caranya cukup ketik:
npm install -g –unsafe-perm node-red
di folder yang sama dengan sebelumnya
Mengapa ada banyak sekali protokol komunikasi data di dunia ini?
Mungking ini pertanyaan yang sering terpikirkan dibanyak benak orang banyak selama ini. apa saja Industrial protocol yang ada? sangat-sangat banyak… karena setiap brand device mengusung protocolnya masing-masing dan dengan keunggulannya masing-masing. bisa di cek di Driver List protocol Machine SCADA Expert bayangkan disini saja ada 200driver.
tapi, dari kesemua protokol, ada beberapa Industrial protokol (yang digunakan untuk Control System) yang sangat-sangat common atau populer di segment nya masing-masing yang digunakan banyak brand. apa saja?
Modbus, Profibus, Modbus TCP, Profinet, Ethernet/IP, DeviceNET, DNP3, IEC61850, BAC, BACNET, IEC 60870-5-101, IEC 60870-5-104, EtherCAT, LonWorks, CANOpen, HART.
Ayo kita segragasi berdasarkan pemakaiannya:
Industri Proses (Field Bus, Instrumentation / Transmitter) :
Modbus
HART
Profibus PA
FF (FieldbusFoundation)
Industri Proses (device network)
Modbus TCP
Profinet
Ethernet/IP (CIP)
Industri Proses (Control Network – To software Communication)
Industri Proses – Telemetry
DNP3
IEC 60870-5-101/104
Modbus
Manufacturing
CANOpen
AS-i
DeviceNET
Profibus (PA/DP)
CANBus
Substation Automation / Electrical Device Network
IEC 61850
DNP3
IEC 60870-5-101/104
Modbus
Building Automation
BACNet – create by ASHRAE
LonWorks
Modbus
bingung cara membaca register modbus dengan IWS atau Machine SCADA Expert (MSE) ?
pastikan, baca manual help nya MOTCP.PDF di folder installer Machine SCADA Expert (MSE), disana terdapat cara komunikasinya dan data type nya, serta format penulisan registernya.
READ MORE
Topic Sebelumnya :
Lanjut lagi, kita bahas mengenai Komunikasi data. kali ini kita lanjutkan lagi analogi komunikasi datanya sesuai dengan standard komunikasi data yaitu OSI Model (Open System Interconection)
READ MORE
GSD file dan EDS file… Profibus membutuhkan yang namanya GSD File, dan Profinet pun tetap juga membutuhkan yang namanya GSD file. EtherNet/IP atau DeviceNet juga serupa yaitu membutuhkan file yang namanya EDS.
READ MORE
apa itu komunikasi data? sebelum membahas komunikasi data, mari kita pahami dulu apa itu komunikasi. Komunikasi adalah proses menyampaikan informasi/pesan dari satu titik ke titik lainnya, atau dari satu orang ke orang lainnya, atau dari satu tempat ke tempat lainnya.
Manusia berkomunikasi dengan cara berbicara untuk menyampaikan informasi ke manusia lainnya.
Pada jaman dahulu kala, suku indian menyampaikan pesan/informasi ke lokasi yang jauh menggunakan asap.
Pada tahun 1800-1900an manusia berkomunikasi jarak jauh menggunakan Telegraph
Mengapa Dibutuhkan Komunikasi?
Apa syarat terjadinya komunikasi?
Secara mendasar kebutuhannya adalah:
Pembicara
medium/media/perantara
Pendengar
Sebagai analogi, misal ada dua orang berkomunikasi, maka salah satu menjadi pembicara dan satu nya akan menjadi pendengar (Hal ini kita sebut komunikasi half duplex). Karena manusia hanya bisa melakukan satu pekerjaan dalam satu waktu yaitu mendengar atau berbicara. Kemudian media berkomunikasi mereka adalah udara, jika mereka berbicara langsung. Kemudian misal dia menggunakan alat semisal kaleng dengan tali, maka mediumnya adalah kaleng tersebut.
Jadi, awalnya ini pertama saya ketemu sama PLC murmer yang tidak terlalu common, dan saya juga tertarik untuk coba komunikasi ngambil data dari PLC ini. di sisi PLC cukup di setting di Basic Communication Information dan kemudian bisa assign IP address disini. yang kedua di User Connection information setting 1…16 yang artinya ada 16 jenis koneksi yang bisa dilakukan ke PLC ini dengan port dan setting yang berbeda. kita cukup atur satu saja.
pertama kita set dulu IP nya di Basic Communication Information seperti gambar berikut: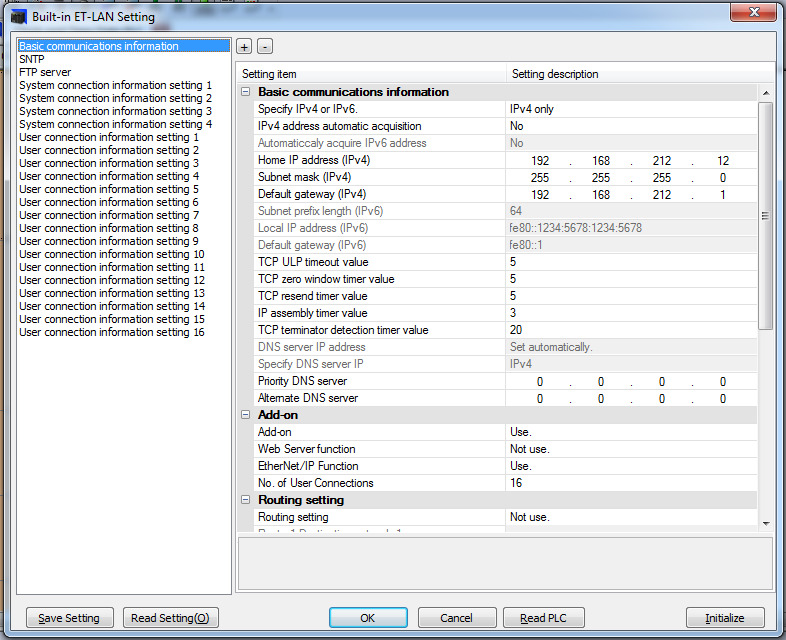 Kemudian masuk ke setting User connection information setting 1 dan setting seperti ini atau sesuai kebutuhan. terutama di PORT dan communication Type yaitu menggunakan UDP atau TCP. (kita set menggunakan UDP)
Kemudian……..
READ MORE
this function script is used to convert your 2 words into Float32bit
/* Converts from an number, string, buffer or array representing an IEEE-754 value
 to a javascript float.
 The following may be given in msg.payload:
 A string representing a number, which may be hex or binary
 examples, "1735" "0x02045789" 0b01000000010010010000111111011011
 An integer value
 A two element array or buffer of 16 bit values, less significant byte first.
 A four element array or buffer of 8 bit values, most significant byte first.
 Source: https://flows.nodered.org/flow/359ead34237b7ab6ec0465ee85a34b62
 */
 // first make a number from the given payload if necessary
 let intValue;
 if (typeof msg.payload === "number") 
{
 intValue = msg.payload;
 } else if (typeof msg.payload === "string") {
 intValue = Number(msg.payload);
 } else if (msg.payload.length == 2) {
 // two int array or buffer
 intValue = (msg.payload[1] << 16) + msg.payload[0];
 } else if (msg.payload.length == 4) {
 // four byte array or buffer
 intValue = (((((msg.payload[0] << 8) + msg.payload[1]) << 8) + msg.payload[2]) <<
 8) + msg.payload[3];
 } else {
 node.warn("Unrecognised payload type or length");
 } 
 msg.payload = Int2Float32(intValue);
 msg.payload = msg.payload.toFixed(1);
 return msg;
 function Int2Float32(bytes) {
 var sign = (bytes & 0x80000000) ? -1 : 1;
 var exponent = ((bytes >> 23) & 0xFF) - 127;
 var significand = (bytes & ~(-1 << 23));
 if (exponent == 128)
 return sign * ((significand) ? Number.NaN : Number.POSITIVE_INFINITY);
 if (exponent == -127) {
 if (significand === 0) return sign * 0.0;
 exponent = -126;
 significand /= (1 << 22);
 } else significand = (significand | (1 << 23)) / (1 << 23);
 return sign * significand * Math.pow(2, exponent);
 }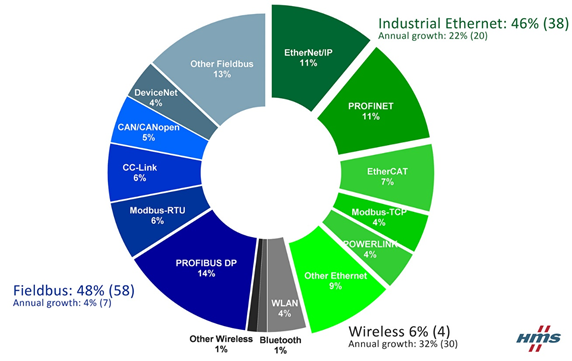 current situation of fieldbus war, just let the picture say….

when every protocol just move to Ethernet Technology, Profibus DP still the most used protocol 14% in fieldbus
READ MORE
Modbus?? old school protocol (more than 40th years).
when Modbus created, it was created for Serial communication via RS485. after year by year, technology was changing and ethernet / TCP widely used in PLC and industrial control system, then Modbus move their medium to Ethernet and wrap their message in TCP (encapsulated) over ethernet.
Now, when everything going to the cloud or RTU/PLC are not in the same place with SCADA and it only have internet connection, it will be hard and expensive for Modbus to keep exist in Internet area. because we need at least public IP for each device, or creating VPN.
but with MQTT the message can be send over the broker (on the cloud), so it will be exiting if modbus can be sent through MQTT.
if you've heard about Node-red this is cool IoT tools/platform built in NodeJS.
I'm using Node-red to make it's encapsulation, and Modscan as Modbus Master (or SCADA), and Modsim as Modbus Slave (or PLC)
READ MORE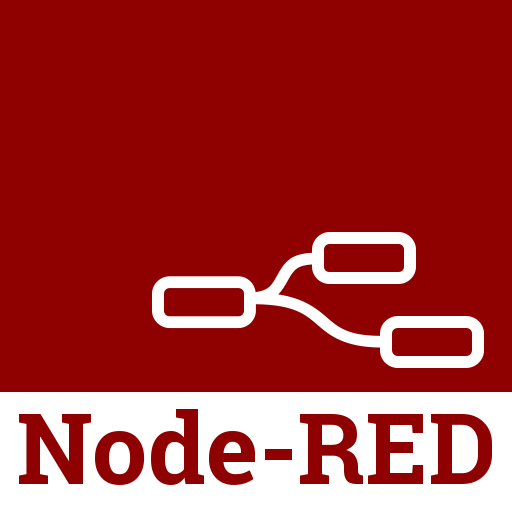 MQTT tutorial – Node-Red
Broker+Client HiveMQ : http://www.hivemq.com/demos/websocket-client/
Local Client : Node-Red
Pada tahun 2013, Indusoft sebuah software company yang bermarkas di Texas USA, di akuisisi / dibeli oleh Vendor dan Multinational Company yang membindagi automation software dan DCS ternama yaitu Invensys dimana perusahaan ini memiliki sebuah rentang produk yang cukup lengkap dari Mulai DCS nya Foxboro DCS, Triconex Safety System, dan si Worldwide Market Leader untuk SCADA dan HMI yaitu Wonderware. Walaupun bertahun-tahun sebelumnya Invensys sudah mengakuisisi Wonderware, sepertinya masih belum puas dengan fitur-fitur dan segment yang ditawarkan oleh Wonderware baik Wonderware System Platform dan keturunannya seperti Intouch HMI. Mungkin Invensys mengejar ranah low-end market dimana indusoft pada saat itu bermain di OEM software dan HMI kelas murah.
READ MORE
Connection Citect to S7 PLC via PSDirect Driver
Tested in S7-1500 and S7-1200 also work with S7-300 Simulator
Notes: this driver is licensed and need to be order.
Go to top