Berikut adalah link download untuk Vijeo Designer Basic 1.1 untuk range product
Magelis GXU series :

HMIGXU3500
HMIGXU3512
HMIGXU5500
HMIGXU5512
READ MORE
Pada dasarnya Unity Pro Versi terbaru akan tetap dapat membuka project dari versi sebelumnya jika format file yang disimpan/backup adalah .STA ataupun dapat langsung upload dari controller (CPU PLC). namun untuk kebutuhan lain jika diperlukan berikut adalah link link download untuk Unity Pro berbagai versi.
Recommended Version: Unity Pro 13.1 XLS, XL, L, S :
Download Unity Pro V13.1
Unity Pro 13.0 S,L, XL, XLS: 
Download Unity Pro V13.0
Unity Pro V11 Link: 
Download Unity Pro V11.0
Unity V12 Link: 
Download Unity Pro V12.0
Control Expert 14 :
https://www.se.com/

Modicon M580, M340, Quantum, M580 Safety, M580 Safety Redundant
Modbus?? old school protocol (more than 40th years).
when Modbus created, it was created for Serial communication via RS485. after year by year, technology was changing and ethernet / TCP widely used in PLC and industrial control system, then Modbus move their medium to Ethernet and wrap their message in TCP (encapsulated) over ethernet.
Now, when everything going to the cloud or RTU/PLC are not in the same place with SCADA and it only have internet connection, it will be hard and expensive for Modbus to keep exist in Internet area. because we need at least public IP for each device, or creating VPN.
but with MQTT the message can be send over the broker (on the cloud), so it will be exiting if modbus can be sent through MQTT.
if you've heard about Node-red this is cool IoT tools/platform built in NodeJS.
I'm using Node-red to make it's encapsulation, and Modscan as Modbus Master (or SCADA), and Modsim as Modbus Slave (or PLC)
READ MORE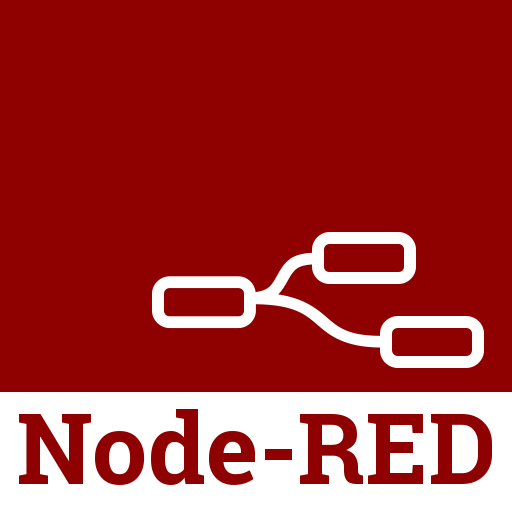 MQTT tutorial – Node-Red
Broker+Client HiveMQ : http://www.hivemq.com/demos/websocket-client/
Local Client : Node-Red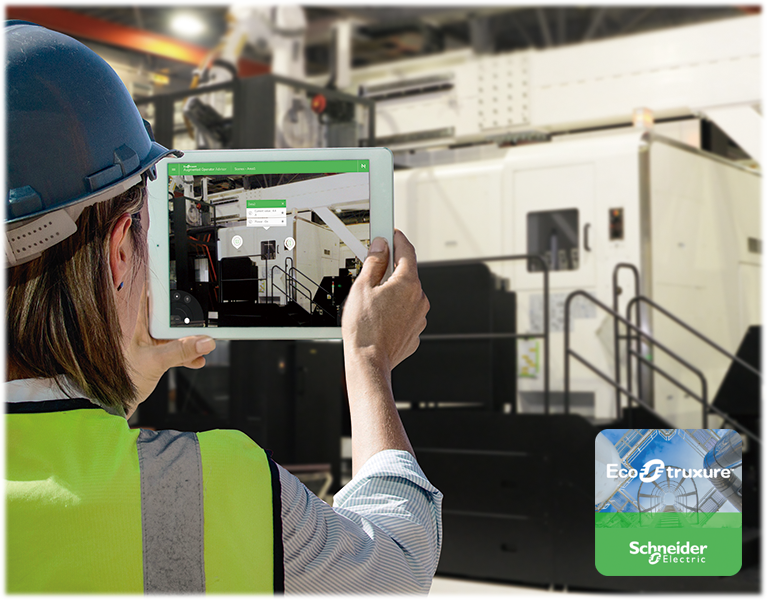 READ MORE
Somachine – Salah satu software programming untuk PLC Machine & general purpose dari Modicon. 
Download Somachine 4.3 :
Download Somachine 4.3 :
https://schneider-electric.app.box.com/s/nregiwzi8ky2u1u8jn7wqxtgch1wtumc
Pada tahun 2013, Indusoft sebuah software company yang bermarkas di Texas USA, di akuisisi / dibeli oleh Vendor dan Multinational Company yang membindagi automation software dan DCS ternama yaitu Invensys dimana perusahaan ini memiliki sebuah rentang produk yang cukup lengkap dari Mulai DCS nya Foxboro DCS, Triconex Safety System, dan si Worldwide Market Leader untuk SCADA dan HMI yaitu Wonderware. Walaupun bertahun-tahun sebelumnya Invensys sudah mengakuisisi Wonderware, sepertinya masih belum puas dengan fitur-fitur dan segment yang ditawarkan oleh Wonderware baik Wonderware System Platform dan keturunannya seperti Intouch HMI. Mungkin Invensys mengejar ranah low-end market dimana indusoft pada saat itu bermain di OEM software dan HMI kelas murah.
READ MORE
If you are having trouble with alarm printing to dot matrix (via DOS-PRINT)
Suspect trouble: Your alarm only printed once, after that you can't print anymore even using manual command/script.
here is some trick to make your alarm print works:
1st Step:
configure your device (printer) as usual configuration (I assume you have configured DOS-PRINT)
2ND Step:
This is the main trick, we need to Flush the printer (In my case, I put every 3 second)
and the function PrinterFlush() should be created in cicode.
And here is the cicode function:
FUNCTION PrinterFlush()
INT hDevice;
	ErrSet(1);
	hDevice = DevOpen("PRINT1",0);
	IF IsError() = 0 THEN
		DevFlush(hDevice);
		DevClose(hDevice);
	END
	ErrSet(0);
END
Done.
I hope these steps work for you, I worked really hard on this! Sometimes while working in front of the computer I worry I sit around too much. There is a lot of info online on the negative effects of doing so. I try to take care of myself by exercising when I can and watching what I eat, also whenever possible, but I sometimes wonder if it's enough. I even take a health supplement to ensure I'm giving my body what it needs. I highly recommend it by the way. You can find it at http://kratommasters.com if you want to check it out.
Jika anda membutuhkan sebuah data logger dari Citect SCADA / vijeo citect ke SQL misal Ms SQL Server, atau anda ingin melalukan sejumlah sampling data dari Citect SCADA / Vijeo Citect ke database, berikut video solusinya:
Cara logging data Citect SCADA ke SQL, Citect to SQL
Download link :
GENESIS32 merupakan produk HMI buatan dari ICONICS, Inc. yang seperti kebanyakan HMI lainnya yaitu untuk memudahkan engineer membuat aplikasi untuk memonitoring, mengendalikan, dan berkomunikasi pada alat/instrument atau controller atau pada komputer lainnya.
Di dalam subsistem dari SCADA terdapat yang namanya HMI (Human Machine Interface), yang secara harfiah dapat di definisikan sebuah alat/Komputer dengan tampilan grafis yang berhubungan langsung dengan manusia. Jadi HMI adalah sebuah Komputer yang menampilkan data-data dari hasil pengukuran, pengontrolan, atau menggambarkan sebuah proses yang sedang terjadi secara aktual (Real time).
Untuk membuat HMI pada komputer sebenarnya ada banyak jenisnya dan kita dapat membuat HMI dengan konvensional programming seperti Visual Basic, Visual C++, Visual C#, Delphi, Java, dan lain lain. Namun pada industri banyak HMI engineer dan Perusahaan lebih memilih menggunakan sebuah tools instan untuk membuat software HMI seperti  Wonderware. Hal ini disebabkan perusahaan lebih memilih untuk menghemat waktu dan cost dalam pembuatan HMI, sedangkan dari sisi HMI engineer lebih dimudahkan dalam pembuatannya. karena tools-tools grafik dan animasi sudah banyak tersedia di dalam HMI maker seperti Wonderware. walaupun dari sisi harga Wonderware jauh lebih mahal ketimbang dengan harga lisensi pemrograman konvensional bahkan ada yang gratis/open source. READ MORE
When we create and develop some Software Application, sometime we need to use some function more than once, or we need to use some function in another Application. therefor we need to build Dynamic Link Library (DLL). In C# programming, to develop library is just create a Class with static Function.
sekedar tips saja untuk yang menggunakan WordPress namun di hosting anda tidak support fungsi mail() di php nya…atau di disable. malah di hosting saya tidak diberitau setelah di disable dan tidak ada notifikasi error kalau fungsi itu sudah tidak dapat digunakan. alhasil tidak ada email notifikasi yang masuk bahkan mereset password pun tidak bisa. READ MORE
Go to top