How to enable M100 / M200 in Machine Expert Basic:
READ MORE
Para engineer yang berkecimpung di dunia automation khususnya PLC dan controller sejenisnya pasti sudah sangat familiar dengan standard programming language yang biasa dipakai untuk membuat program di PLC yaitu IEC 61131-3. tapi apakah ada yang pernah dengar atau paham IEC 61499? saya sendiri setelah 10 tahun berkecimpung di dunia PLC akhirnya baru mendengar Standard IEC ini yang juga untuk PLC. itu pun dikarenakan belakangan ini Schneider Electric gencar mempromosikan product barunya yaitu Automation Expert yang mengusung IEC 61499 dan Universal Automation.
Lalu sebenarnya standard apakah ini? apakah ini sesuatu yang baru? berikut penjelasnnya…..
READ MORE
Magelis Edge Box (sekarang berubah menjadi Harmony Edge Box) adalah sebuah Computer dengan ukuran mini dengan kebutuhan khusus dan di design dengan spesifikasi industrial. belakangan lebih sering disebut sebagai IoT Box karena kebanyakan digunakan sebagai bridge ke IoT. lebih lengkapnya dapat di cek diwebsite Schneider Electric: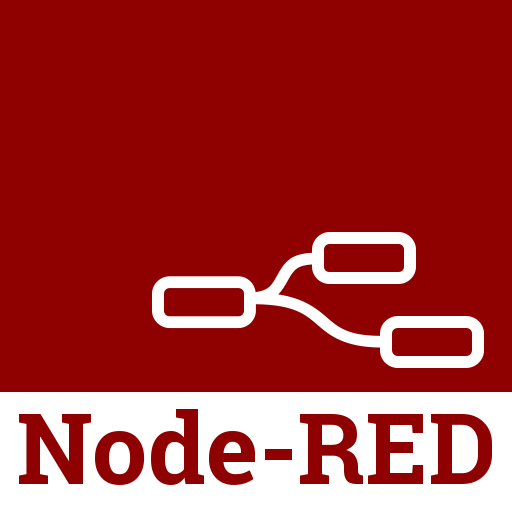 Kali ini saya akan membahas bagaimana menggunakan IoT Box terutama untuk yang versi Linux, untuk digunakan sebagai gateway Modbus TCP ke Modbus Serial. menggunakan NodeRED
READ MORE
pada suatu program PLC yang banyak sekali membaca alarm dan interlock, kadang kita dipusingkan ketika terjadinya suatu kejadian dimana alarmnya sudah aktif semua. sedangkan kita butuh tau alarm mana yang menjadi pemicu awalnya. kadang alarm di software SCADA pun delay dan muncul secara bersamaan, hal ini dikarenakan software SCADA membutuhkan waktu sekian ratus millisecond untuk mengambil data dari PLC. sedangkan bisa jadi kejadian antar alarm yang terjadi kurang dari 100ms.
lalu bagaimana caranya?
READ MORE
Machine Expert. bukan versi Basic, ternyata juga menawarkan untuk Free license lho! mulai di SP 1, kita bisa mengaktifkan free license nya ini. jadi license tetap bisa dibeli sama dengan versi sebelumnya yaitu SoMachine 4.3 tapi juga bisa gratis/free to use.
Apa saja fitur barunya?
READ MORE
M580 Addressing
Seperti yang kita ketahui, pada Modicon M580 pengalamatan ke hardware input / output menggunakan gaya baru yaitu Device DDT. dimana setiap kita menambahkan module, maka akan tercipta 1 variable yang isinya sudah komplit mulai dari diagnostiknya, hingga si Value nya sendiri perchannel
Berbeda dengan Modicon Quantum dan M340, PLC terdahulu sebelum M580 ini memiliki 2 cara untuk pengalamatan (addressing) ke module input output, yaitu dengan Topology Addressing dan state ram Addressing. Nah banyak programmer PLC yg sudah sangat terbiasa dengan yg namanya Stateram Addressing. Jadi apa itu state ram Addressing?
READ MORE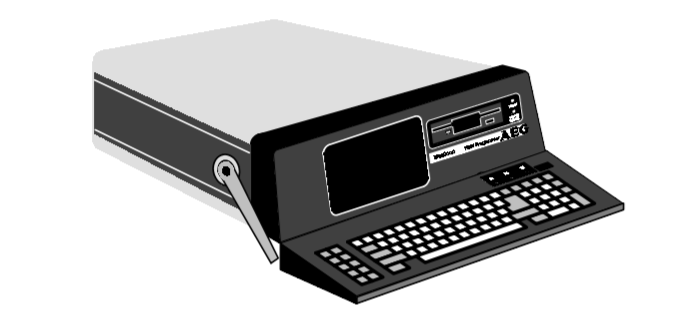 if you are new with Modicon PLC especially if you facing Old PLC and you want to upload data from PLC, you might be confuse for Software Option in Schneider PLC / Modicon PLC. here is the detail of each product such as Modsoft, Concept, ProWorx, PL7, Unity Pro, Control Expert
READ MORE
Unity Pro atau Control Expert ada 2 Jenis proteksi yaitu:
Program Logic (section) protection
Project / Application & Controller protection
Untuk yang poin 1, kita masih bisa upload dan membuka project, namun tidak bisa membaca dan memodifikasi, atau bisa membaca tapi tidak bisa memodifkasi.
Untuk yang poin 2, setiap koneksi ke PLC akan diproteksi. Jadi jika tidak punya backup dan passwordnya tidak bisa di upload atau download (timpa).
nah untuk masalah pada poin 2, jika kita menggunakan PLC M340 masih ada cara untuk menimpa proggramnya. caranya sebagai berikut:
1. Pastikan PLC dalam keadaan off
2. Cabut SD Card di CPU M340
3. Power up PLC, dan pastikan SDCard tidak terpasang, dan indikasi ERR menyala merah blinking
4. Pasang SDCard
5. Connect dari Unity Pro ke PLC menggunakan USB
6. Transfer project to PLC (download to PLC)
7. Selesai
Control Expert 14.0 (Dulunya Unity Pro)
Download disini:

Unity Pro :
SoMachine 4.3, Somachine 4.2, Somachine 4.1 Download Link: (License Required)
Download Link Ecostruxure Operator Terminal Expert:
this software is future replacement of Vijeo Designer. this software previously named as Vijeo XD then changed to EOTE or Operator Terminal Expert
EOTE Communication protocol support:
DF1
DH485
Ethernet/IP
Uni-Telway
Modbus TCP master
Modbus SIO master
PacDrive
CS/CJ/NJ series Ethernet/IP
Modbus TCP slave
Modbus SIO slave
Zelio Logic
Modbus SIO ASCII master
Q/QnA Series Ethernet
Q series CPU direct
Q/QnA series serial
Q series QnU CPU Ethernet
FX series CPU direct
FX series Ethernet
FX series computer link
IQ-R/F series Ethernet
Simatic S7 MPI direct
Simatic S7 Ethernet
CS/CJ series HOST link
CS/CJ series Ethernet
ROC Plus SIO
ROC Plus Ethernet
CANopen slave
Profibus DP slave
SoMachine network
READ MORE
Pada dasarnya Unity Pro Versi terbaru akan tetap dapat membuka project dari versi sebelumnya jika format file yang disimpan/backup adalah .STA ataupun dapat langsung upload dari controller (CPU PLC). namun untuk kebutuhan lain jika diperlukan berikut adalah link link download untuk Unity Pro berbagai versi.
Recommended Version: Unity Pro 13.1, XL, L, S :
Download Unity Pro V13.1
Download Unity Pro V13.1 XLS
Unity Pro 13.0 S,L, XL, XLS: 
Download Unity Pro V13.0
Unity Pro V11 Link:
Download Unity Pro V11.0
Unity V12 Link:
Download Unity Pro V12.0
Control Expert 14 :
https://www.se.com/

Unity pro Student: https://schneider-electric.app.box.com/s/eyyqjt8bmzzpwpma1pxsbm5cyv5sfvfl/file/159510229742
Modicon M580, M340, Quantum, M580 Safety, M580 Safety Redundant
Red….. High Availability
99.9999 %
M580 Safety Redundant CPU.
PLC merah dengan spesifikasi SIL-3 dengan fitur CPU redundancy akan segera release pada awal tahun 2019. PLC ini akan mentarget dua area Process Safety dan Machine Safety. nantikan reviewnya……
Go to top