Para engineer yang berkecimpung di dunia automation khususnya PLC dan controller sejenisnya pasti sudah sangat familiar dengan standard programming language yang biasa dipakai untuk membuat program di PLC yaitu IEC 61131-3. tapi apakah ada yang pernah dengar atau paham IEC 61499? saya sendiri setelah 10 tahun berkecimpung di dunia PLC akhirnya baru mendengar Standard IEC ini yang juga untuk PLC. itu pun dikarenakan belakangan ini Schneider Electric gencar mempromosikan product barunya yaitu Automation Expert yang mengusung IEC 61499 dan Universal Automation.
Lalu sebenarnya standard apakah ini? apakah ini sesuatu yang baru? berikut penjelasnnya…..
READ MORE
---
60% faster Engineering time compare to PLC
READ MORE
Berikut adalah cara mendeteksi lonjakan perubahan di process value yang terjadi tiba-tiba. misal ketika perubahan pressure yang terjadi tiba-tiba dalam kurun waktu tertentu.

pada suatu program PLC yang banyak sekali membaca alarm dan interlock, kadang kita dipusingkan ketika terjadinya suatu kejadian dimana alarmnya sudah aktif semua. sedangkan kita butuh tau alarm mana yang menjadi pemicu awalnya. kadang alarm di software SCADA pun delay dan muncul secara bersamaan, hal ini dikarenakan software SCADA membutuhkan waktu sekian ratus millisecond untuk mengambil data dari PLC. sedangkan bisa jadi kejadian antar alarm yang terjadi kurang dari 100ms.
lalu bagaimana caranya?
READ MORE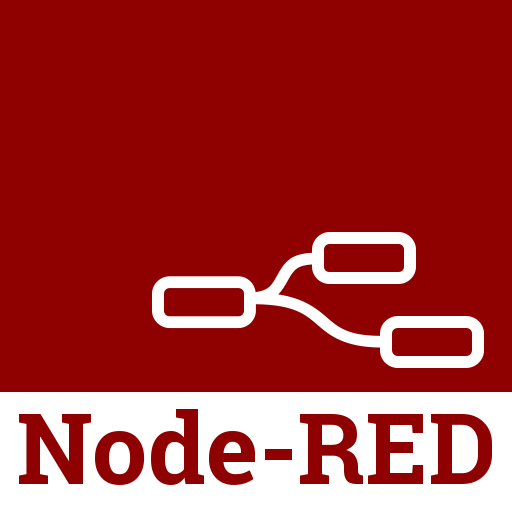 Berikut adalah langkah langkah yang dilakukan untuk komunikasi ke PLC S7, bisa di implement ke S7-1500 / S7-1200 tanpa harus menggunakan gateway lagi atau merubah/modifikasi di sisi setting PLC.
metode ini juga bisa digunakan untuk menjadikan Magelis Edge Box menjadi gateway dari S7 TCP ke Modbus TCP.
READ MORE
Machine Expert. bukan versi Basic, ternyata juga menawarkan untuk Free license lho! mulai di SP 1, kita bisa mengaktifkan free license nya ini. jadi license tetap bisa dibeli sama dengan versi sebelumnya yaitu SoMachine 4.3 tapi juga bisa gratis/free to use.
Jadi, awalnya ini pertama saya ketemu sama PLC murmer yang tidak terlalu common, dan saya juga tertarik untuk coba komunikasi ngambil data dari PLC ini. di sisi PLC cukup di setting di Basic Communication Information dan kemudian bisa assign IP address disini. yang kedua di User Connection information setting 1…16 yang artinya ada 16 jenis koneksi yang bisa dilakukan ke PLC ini dengan port dan setting yang berbeda. kita cukup atur satu saja.
pertama kita set dulu IP nya di Basic Communication Information seperti gambar berikut: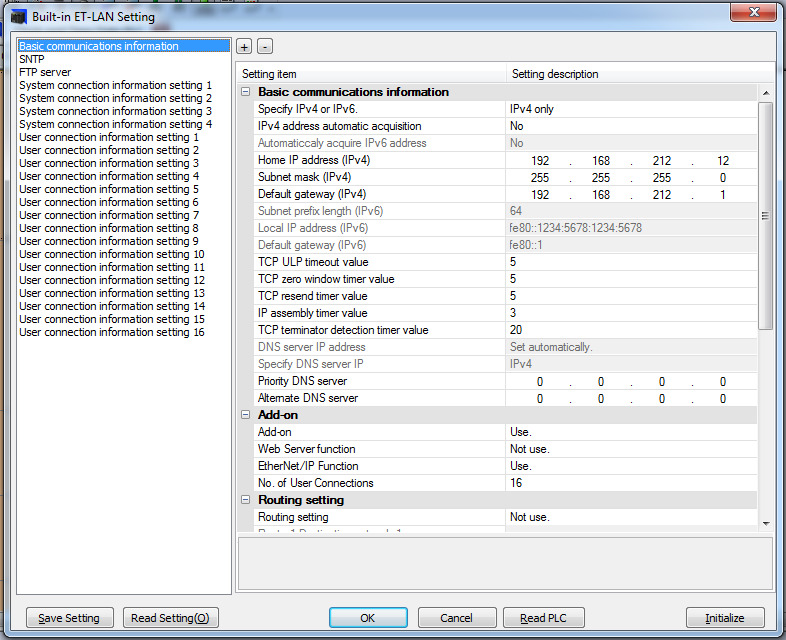 Kemudian masuk ke setting User connection information setting 1 dan setting seperti ini atau sesuai kebutuhan. terutama di PORT dan communication Type yaitu menggunakan UDP atau TCP. (kita set menggunakan UDP)
Kemudian……..
READ MORE
SoMachine 4.3, Somachine 4.2, Somachine 4.1 Download Link: (License Required)
this installer only contain downloader installer you need good internet connection to install it, it may take whole day to complete if you have poor internet connection.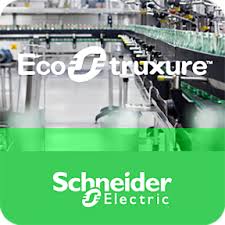 if you find Machine Expert Basic (Modicon M221) you can download from this link:
IIoT – Evolution of Industry

Pada awal tahun 2018 tepatnya bulan January, saya sempat diminta untuk mengisi sebuah Acara seminar skala ASEAN di ITB, dengan topic utama Industry 4.0 atau Industrial Revolution generasi 4. seperti yang di cuplik beberapa media dan web resmi ITB:
Pada sesi tersebut, saya menjelaskan beberapa hal mengenai sesuatu yang mendorong terjadinya digitalisasi di dalam Industri dan hal apa saja yang perlu diperhatikan dalam Industry 4.0 ini. slide-slide saya dibawah kebanyakan saya ambil dari Slide yang ada dari Schneider Electric sebagai perusahaan yang sangat aktif dalam melakukan update teknologi pada semua lini produknya.
hal hal yang mendorong terjadinya Digitalisasi Industri atau lebih umumnya dikenal dengan Industrial Automation:
Connectivity, ketika semua device saling terhubung dan merupakan sebuah kebutuhan baru
Mobility, dimana seseorang tidak berdiam disatu tempat untuk satu keperluan, namun cenderung mengerjakan banyak hal dibanyak tempat
Cloud, tersedianya Teknologi awan (cloud) dimana saat ini sudah menjadi solusi murah untuk memiliki server data yang cerdas tanpa harus memilikinya secara fisik.
kebutuhan Analisis dari software yang menyerupai analisa dari manusia, dimana kebutuhan ini dapat diselesaikan dengan Artificial Intelligent yang ditanamkan di software.
Pada poin ini saya menjelaskan bagaimana keadaan teknologi yang tersedia di dalam Control Sytem di area Industri. dimana teknologi Ethernet sudah mendominasi konektifitas dari semua device
READ MORE
Anda pernah bingung apa itu DCS dan apa itu PLC SCADA?
DCS atau Distributed Control System adalah sebuah controller/komputer yang digunakan untuk melakukan kendali / control secara terdistribusi dalam suatu system. kemudian PLC atau Programmable Logic Controller adalah sebuah controller/komputer yang dapat di  isi program untuk melakukan logic tertentu, yang kemudian PLC ini lazim juga disebut PAC (Programmable Automation Controller) karena secara fungsi yang semakin banyak bukan hanya untuk sebuah logic, namun banyak hal.
Namun siapa yang menyangka dua barang yang berbeda pada tahun-tahun 1970-1990 ini sekarang memiliki fitur yang hampir serupa. sebelum membaha fitur, mari kita lihat sejarah awalnya tercipta DCS dan PLC.
Automation Market by Segment
Just enter your product refference number to this box.
Enter your product ID (without space)
Contoh:
CPU M340 : BMXP342020
Powersupply Phaseo: ABL1REM24025
Powermeter: PM700MG
Current Transformer: 

METSECT5CC005

Quantum NOE: 140NOE77101
Magelis Panel HMI: HMIGTO6310
What you can get from this tools:
Modicon M580 Merupakan ePAC (Ethernet Process Automation Controller) yang di desain compact dan memenuhi kebutuhan untuk medium offer atau skala menengah di Proses Automation.
Fitur Utama: Integrated Distributed IO  dan atau Integrated Distributed IO
Kapasitas CPU Discrete IO : 1024, 2048, 3072, 4096
Kelebihan lain:
Benefits
Achieve a more productive and efficient process
By embedding standard unmodified Ethernet right into its core, Modicon M580 offers you more transparency, flexibility and openness so you can access the right production information at the right time, and achieve a more productive and efficient process.
Performant:
Data management speed up to twice
Timestamping less than 1 millisecond
Innovative:
Open Ethernet backbone
High-tech PAC
High precision
Safety designed for future
Energy efficiency enabling
Cyber secure built-in
Easy and flexible:
Design your architecture without constraints
Modify your process and architecture in run
Diagnose remotly
Reduce your development costs
Sustainable:
httpvh://youtu.be/Uz827S7tjRU
To play this simulation you need to have this item:
Unity PRO S (minimum) / Unity Pro L /Unity Pro XL. Version 5 / 6 / 7 / 8 (I'm not provide the installer, you can find on another forum 1.5 Gb)
Matlab 2012 / Matlab 2013 with simulink (I'm not provide the installer, you can find on another forum 6.5Gb)
Modbus Ehternet OPC Server (Iconics) http://adf.ly/lA1Gt this is free OPC server, you don't need to license the software
Simulink Model, OPC Configuration(should be load from iconics modbus OPC Server) http://adf.ly/lA205
Unity Pro XL adalah software yang digunakan untuk programming & konfigurasi PLC Schneider.
PLC yang di dukung oleh Unity Pro XL antara lain:
M340
Modicon Quantum
Modicon Premium
M580
Pada jenis PLC tersebut tidak semua processor/CPU pada PLC tersebut didukung oleh Unity, ada beberapa CPU yang didukung oleh ProWorks atau PL7
fitur dari Unity Pro:
5 IEC61131-3 languages + Legacy LL984

Integrated conversion tools dari software Concept, Proworks, PL7 Pro
FDT / DTM standard, untuk integrasi dengan field device
Customizable integrated Function Block Library (DFB)
PLC simulator on PC, Built-in test and diagnostic
Animation tables, Operator Screens and Trending Tool
Go to top